Long Island Iced Tea Mocktail
Experience the complex and layered flavors of a Long Island Iced Tea mocktail, a non-alcoholic interpretation of the classic American cocktail that combines the tastes of cola, lemon, and a medley of non-alcoholic spirits. Ideal for a lively night out or a laid-back get-together, this versatile drink is sure to please. This recipe is designed for one 8-ounce individual serving but can easily be adjusted to accommodate a larger number of drinks for your guests.
To start, fill a cocktail shaker with ice and add freshly squeezed lemon juice, freshly squeezed orange juice, apple cider vinegar, simple syrup, ginger beer, and brewed black tea. Shake the mixture well, then strain into a tall glass filled with ice. Top off the drink with a splash of cola and garnish with a lemon wedge. Add the liquid THC individually to each drink, customizing the dosage based on each person's needs and tolerance. Stir gently to incorporate the liquid THC.
Mocktail Creator Liquid THC (customized to individual preference)

Savor the vibrant and exhilarating taste of a Daiquiri mocktail, a delightful and refreshing beverage that will make any occasion feel sophisticated. The combination of tangy lime, a hint of sweetness, and the burst of fruit flavor will leave you feeling invigorated and satisfied, making it a perfect choice for both intimate gatherings and stylish events.
Buy Cannabis
Mocktail Creator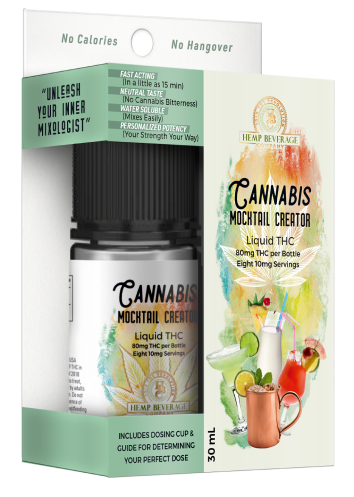 Buy Cannabis
Mocktail Creator