Experience the zesty and refreshing flavor of a Margarita mocktail, a non-alcoholic version of the beloved Mexican cocktail that combines tangy lime, bright citrus, and a hint of salt. Perfect for a backyard fiesta or a laid-back evening with friends, this delightful drink is a true crowd-pleaser. This recipe is designed for one 8-ounce individual serving but can easily be adjusted to accommodate a larger number of drinks for your guests.
Run a lime wedge around the rim of a rocks glass and dip the rim in coarse salt. Fill the glass with ice. In a cocktail shaker filled with ice, combine 4 ounces of limeade, 1 ounce of orange juice, and 1 ounce of lemon juice. Shake well to blend the ingredients. Strain the mixture into the prepared glass, and add the Mocktail Creator Liquid THC individually to each drink, customizing the dosage based on each person's needs and tolerance. Stir gently to incorporate the liquid THC. Garnish with a lime wheel and serve.
Savor the lively and exhilarating taste of a Margarita mocktail, a delightful and uplifting beverage that will make any occasion feel festive. The combination of zesty lime, vibrant citrus, and a touch of salt will leave you feeling refreshed and satisfied, making it a perfect choice for both casual gatherings and special celebrations.
Buy Cannabis
Mocktail Creator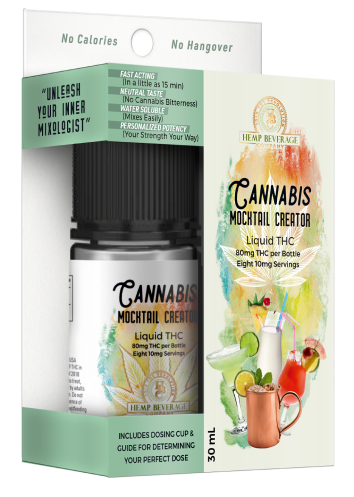 Buy Cannabis
Mocktail Creator