Dive into the crisp, refreshing flavors of a Vodka Tonic mocktail, a non-alcoholic twist on the timeless classic that will keep you coming back for more. This invigorating beverage offers a satisfying balance of effervescence and subtle citrus notes, making it an ideal choice for any occasion. The Vodka Tonic mocktail delivers the essence of the original without the alcohol, enabling you to enjoy the experience without any reservations. This recipe is tailored for one 8-ounce individual serving but can be easily adjusted to accommodate a larger number of drinks for your guests.
Fill a highball glass with ice. Pour 6 ounces of premium tonic water into the glass. Add 1/2 ounce of freshly squeezed lime juice and 1/2 ounce of freshly squeezed lemon juice to enhance the flavors. Gently stir to combine the ingredients. Add the Mocktail Creator Liquid THC individually to each drink, customizing the dosage based on each person's needs and tolerance. Stir gently to incorporate the liquid THC. Garnish with a lime wedge, and serve.
The Vodka Tonic mocktail is a revitalizing and satisfying drink that is perfect for any social event or a quiet night at home. The blend of effervescent tonic water and subtle citrus flavors creates a delightful, well-rounded beverage that will make you forget all about its alcoholic counterpart. With the addition of Mocktail Creator Liquid THC, you can personalize the experience to suit your individual preferences and needs, ensuring a unique and gratifying experience every time.
Buy Cannabis
Mocktail Creator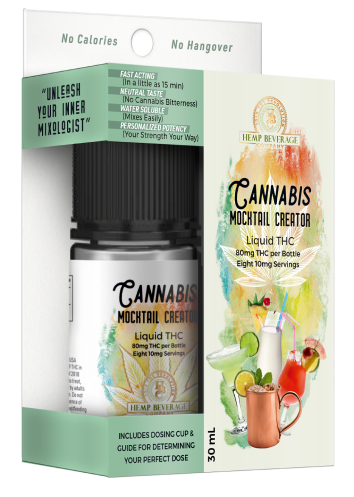 Buy Cannabis
Mocktail Creator