Embrace the tangy and sweet flavors of a Whiskey Sour mocktail, a non-alcoholic take on the classic cocktail that will leave your taste buds dancing. This delightful concoction is the perfect balance of citrusy zing and smooth sweetness, making it an ideal choice for any occasion. The Whiskey Sour mocktail captures the essence of the original without the alcohol, allowing you to savor the experience without any inhibitions. This recipe is designed for one 6-ounce individual serving but can easily be adjusted to accommodate a larger number of drinks for your guests.
In a cocktail shaker filled with ice, combine 3 ounces of lemon-lime soda, 1 ounce of freshly squeezed lemon juice, 1 ounce of freshly squeezed lime juice, 1 oz egg whites, and 1/2 ounce of simple syrup. Shake vigorously for about 20 seconds until well-chilled and combined. Strain the mixture into a glass filled with fresh ice. Add the Mocktail Creator Liquid THC individually to each drink, customizing the dosage based on each person's needs and tolerance. Stir gently to incorporate the liquid THC. Garnish with a lemon wheel and a maraschino cherry, and serve.
Mocktail Creator Liquid THC (customized to individual preference)

Indulge in the invigorating taste of a Whiskey Sour mocktail, a refreshing and satisfying beverage that is perfect for any social gathering or a quiet night at home. The combination of tangy citrus flavors and smooth sweetness creates a well-rounded and enjoyable drink, making it an excellent choice for those seeking a non-alcoholic alternative to the classic cocktail. With the addition of Mocktail Creator Liquid THC, you can customize the experience to suit your personal preferences and needs, ensuring a unique and gratifying experience every time.
Buy Cannabis
Mocktail Creator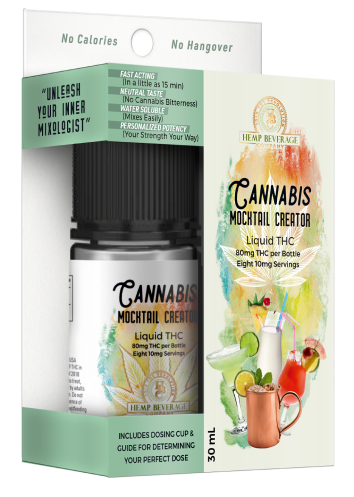 Buy Cannabis
Mocktail Creator